NCAA women's basketball bracketology: Oregon, South Dakota, and more rewarded for non-conference wins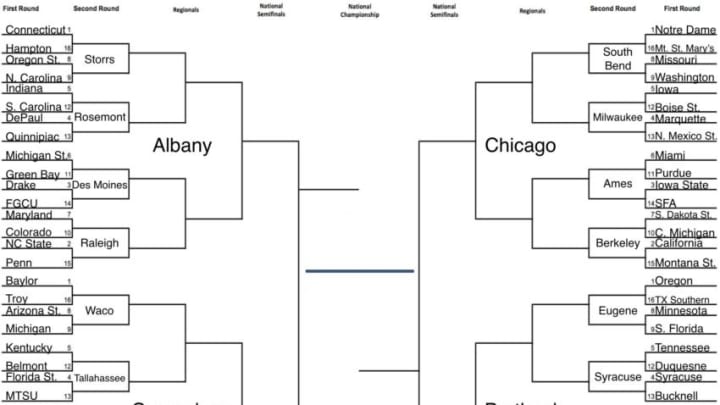 Six weeks into the season and we can finally post a bracket with more reasoning to it than "well I think these teams will be good." And with most of the non-conference season in the rearview mirror, nearly every team that will contend for an NCAA Tournament bid has had a chance to pick up a few quality wins.
The above bracket is merely a snapshot of the season so far — my best guess at what the tournament would look like if the field was selected today. It means that a team like South Dakota is at an advantage because it has rolled through an impressive non-conference schedule, which it had to put together to make up for playing in a weaker conference. But the Coyotes will also probably fall as other teams around them in power conferences pick up more quality wins.
To no one's surprise, the No. 1 overall seed comes from Storrs and gets top billing in the Albany region.